Completion Date: November 2019
CHALLENGE
Green Street St. Louis is a local commercial real estate development company that offers a comprehensive suite of services from design/construction to project financing.
The project included the preparation of a Phase I ESA, a Regulated Hazardous Building Materials Inspection, the development of a Remedial Action Plan, oversight during hazardous materials abatement, and final clearance sampling. The primary contaminants of concern identified at the site consisted of asbestos, lead, and PCBs.
SOLUTION / METHODOLOGY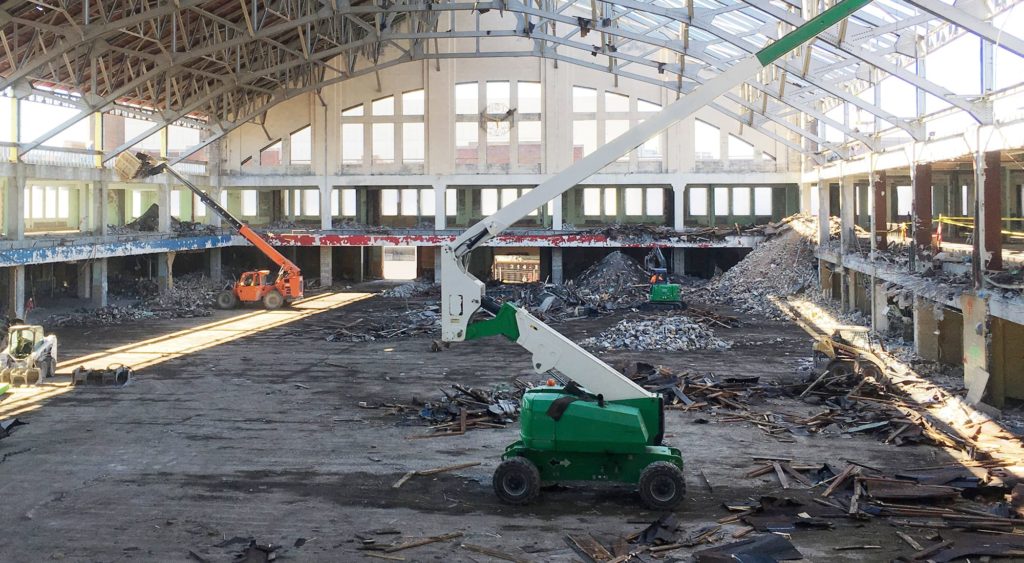 ATON prepared a Comprehensive Remedial Action Plan to address all contamination and hazardous material identified at the subject site. The plan included specifications for asbestos and lead-based paint abatement and encapsulation, decontamination procedures for indoor firing ranges, and procedures for disposal of PCB-containing transformers. In order to monitor air quality during and after abatement procedures, ATON collected daily air samples, and final clearance samples. After encapsulation of areas with lead-based paint, lead dust wipe sampling was performed, and results compared to residential standards as required by the BVCP.
OUTCOME
ATON completed and submitted a Remedial Action Completion Report (RACR) in November of 2019 to MDNR. All project guidelines outlined in the Remedial Action Plan were met and an NFA letter was requested for the subject property. Future redevelopment plans for The Armory include over 250,000 square-feet of creative office space, with amenities including a restaurant, a greenway path connection, structured parking, and adjacent mixed-use development. ATON assisted Green Street in securing approximately $2M in brownfield tax credits from the Missouri Department of Economic Development.
---
"Green Street has built a reputation of tackling complex redevelopment opportunities in the Urban Core, in order to assess & evaluate each opportunity we rely on key professionals that bring a high level experience. Ron Carroll and is team at Aton are the consummate professionals. They can assess complex environmental issues and provide solutions that allow us to  reposition underutilized properties and bring them back to life. They also play an integral role with our lenders and getting them comfortable with our course of action. We highly recommend Aton as a resource for your next project."
Phil Hulse, Managing Principal, Green Street St. Louis