OVERVIEW
Now known as the River City Business Park, this development is a multi-year effort to plan and execute a multi-million-dollar brownfield remediation of the former Carondelet Coke plant. The first phase involved the construction of a 125,000-square-foot building, which is the first of five LEED-certified buildings planned for the business park. The approximately $70 million redevelopment project received several million dollars in Tax Increment Financing and several million dollars in New Markets Tax Credits.
CHALLENGE
The project included the preparation of a Phase I ESA, review of previous environmental assessment reports, communication, and negotiations with the Missouri Department of Natural Resources (MDNR) Brownfields/Voluntary Cleanup Program (BVCP), supplemental subsurface Phase II investigation work, test pit excavations, remedial planning and oversight, as well as all required MDNR and federal EPA reporting and documentation. The primary contaminants of concern identified at the site consist of VOCs, metals, and PAHs.
SOLUTION / METHODOLOGY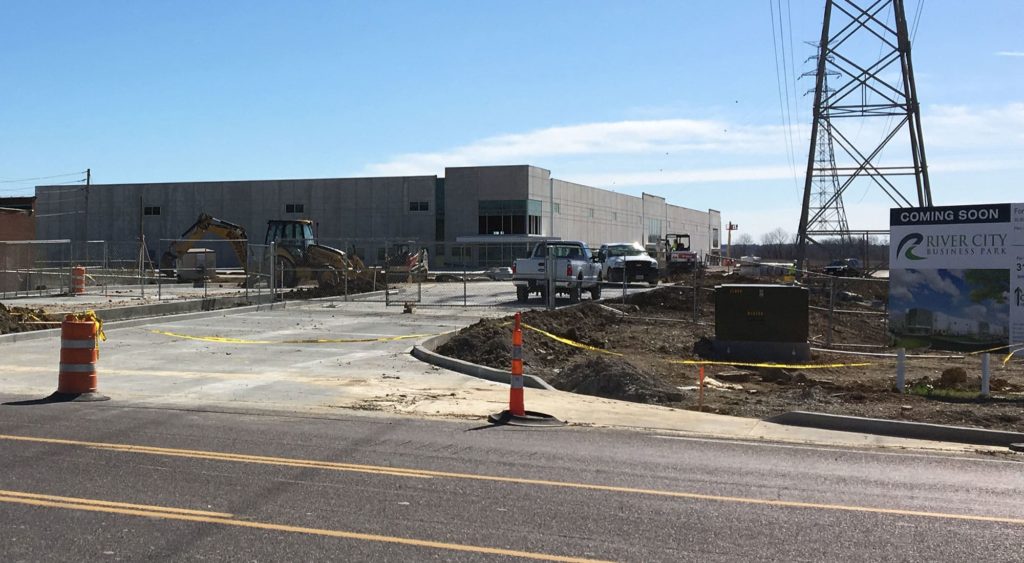 ATON worked closely with Green Street during the planning stages of the project to satisfy MDNR requirements and various components of the proposed land development and building construction. In order to minimize the need for off-site disposal of impacted soil, ATON proposed the use of a Soil Management Plan to allow impacted soil generated during redevelopment activities to be redistributed and consolidated on a separate access road lot for capping in place with an engineered barrier. ATON prepared a detailed site characterization report, risk assessment, and closure report for contamination identified at the remediation site.
OUTCOME
ATON was able to negotiate the remediation and closure approach to the satisfaction of MDNR, and the related work was subsequently implemented. The approved work included VOC soil remediation, removal of impacted soils, and finally, the installation of engineered barriers during site redevelopment. The site has been successfully redeveloped with an industrial warehouse building. An unrestricted NFA was received for the warehouse building lot. Land use restrictions were placed on the access roads and caps with a long-term stewardship component to soil management in place.